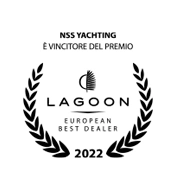 Sailing yacht charter
#safetyFirst #qualityFirst #NavigareSenzaPensieri
"Nobody Sails Smarter"
NSS CHARTER is a company specialized in chartering sailing boats. Born, with 7 boats in 1998, in a few years has achieved a place of global importance in the sector. At the moment it is located in Sardinia, Tuscany, Amalfi Coast, Sicily(Aeolian Islands), Caribbean, with a fleet of more than 130 boats! The goal is to continue to give the most beautiful floating holidays!
Choose your destination, give yourself a floating holiday and sail wherever you want!
Select a boat in our fleet, you will find many models to meet your needs.
Hurry up! Choose the period and check availability.
find out more about us