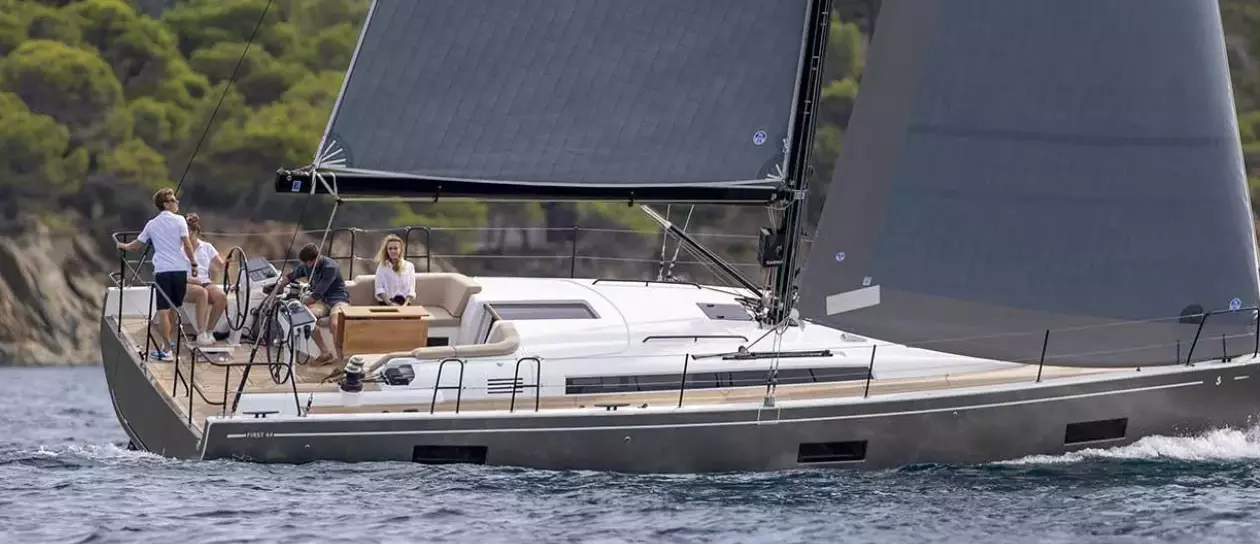 NSS Charter, the first company to have the First 44 in its fleet

The brand new First 44, the flagship model of Beneteau's performance range, has recently been added to the NSS Charter fleet. With the addition of the First, it opens up the opportunity for those who love fast cruising to sail on a high-performance boat for a new and more exciting sailing experience.

The First 44 is an eye-catching boat, with its hull design by Roberto Biscontini, a naval architect with 20 years of America's Cup experience, from Moro di Venezia to Team New Zealand's catamaran in the 2013 edition. The interior design of the First is by Lorenzo Argento, and it offers solutions that adapt to the needs of sailors and boat enthusiasts.

"The decision to add a boat like the First 44 to our charter fleet," explained NSS Charter Booking, "is to meet the needs of customers who, more than others, appreciate the performance and sensations that only the First boats can provide. A range that was born in 1977 and boasts numerous victories in the world's biggest international regattas. At the moment, we are the only ones in Italy with the First 44 in our charter fleet, and it's available at the Cala dei Sardi base, just steps away from the Costa Smeralda, the stage for the most prestigious world sailing competitions."

The boat's interiors are essential yet elegant and refined, with a layout that includes 3 cabins and 2 bathrooms. The sail plan features a full-battened mainsail, which is fun to use even in light winds and is sure to turn heads. In fact, it's a boat that is generally chosen by private owners who want to stand out.

NSS Yachting, a Beneteau dealer, is the first to offer it for sale and viewing and also proposes the First 44 with a management program. This plan allows the customer to use the boat during their preferred periods while NSS Charter takes care of mooring and maintenance costs.
Rental information: info@nsscharter.com
Purchasing information:: info@nssyachting.com