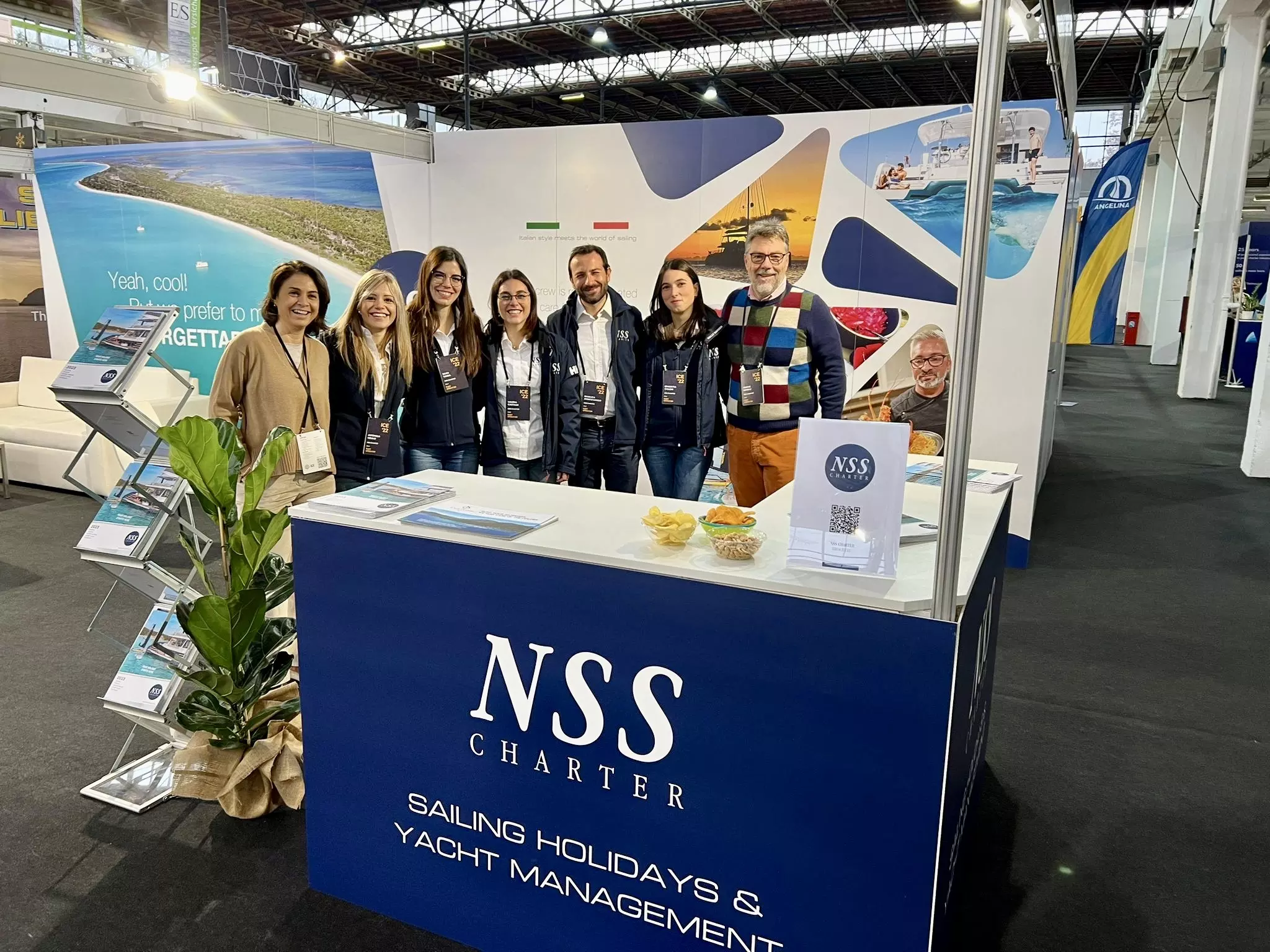 The natural beauty of the Maddalena Archipelago, Costa Smeralda and the most beautiful coves of north-eastern Sardinia will be the protagonists at Düsseldorf Boot, from 21st to 29th of January 2023, the biggest European indoor boat show. The spotlight will be on NSS group of Simone Morelli, the President of Confindustria Nautica for the Italian charter business industry. NSS Charter is one of 1.500 exhibitors from 60 nations, which will be divided among 17 exhibition halls.
«We're back to the Boot after two years break due to pandemic. - explains Simone Morelli - Therefore there's a lot of expectation for this edition that, as usual, will offer a complete overview of the nautical world: boat holidays, water sports, accessories, small boats, dinghies, sailing boats, catamarans up to mega yachts. The 2020 edition counted about 248,000 visitors from 106 countries. Foreigners make up 25% of inflows, mostly European, but also from United States and Canada. We think that this edition could reach the same numbers.»
Düsseldorf is the first 2023 nautical event and, in Europe, it's the most relevant expo for boat world. As always, a dedicated space to nautical tourism and charter won't be missing at Boot, where the major international players will propose to the public the most requested destinations.
«Düsseldorf Boot grasps anyone who wants to spend free time at sea. We, of NSS Charter, exhibit Sardinia - continues Morelli - and in particular the Costa Smeralda, suggesting routes that have departure point in our Cala dei Sardi, one of the few examples of environmental friendly Marina. But not only that! Among the holidays destinations we also propose Tuscan Archipelago, Amalfi Coast, Aeolian Islands and Caribbean. We tell the public about an unusual holiday, paying a specific attention to the environment and having regard for the sea.»
NSS Charter is known as the leading company in Italy in sailing holidays industry. Its fleet counts more than 140 boats, located in 4 Mediterranean bases and one in the Caribbean, from 10 to 24 meters long, between monohulls and sailing catamarans.